Summer Picnic on Saturday, June 16 2007 at the Scalzi Park in Stamford was a successful event, around 60-70 people came for the Picnic, the weather is perfect, thank you for the OCA-FC Board Members for arranging this wonderful event.

Here are the photos to share with you.

You can download any pictures by just right click on the picture, and choose save picture as --, onto your computer.
Dinner for Mary Moy on Friday night, Apr. 6th 2007 at the Tat's on Summer Chinese Buffet, 18 people attended.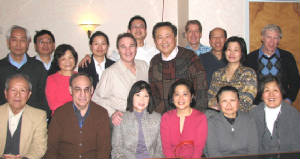 2008 Chinese New Year Celebration Photos: